Thunderous CEO steps down as publisher reports $2 million first-half loss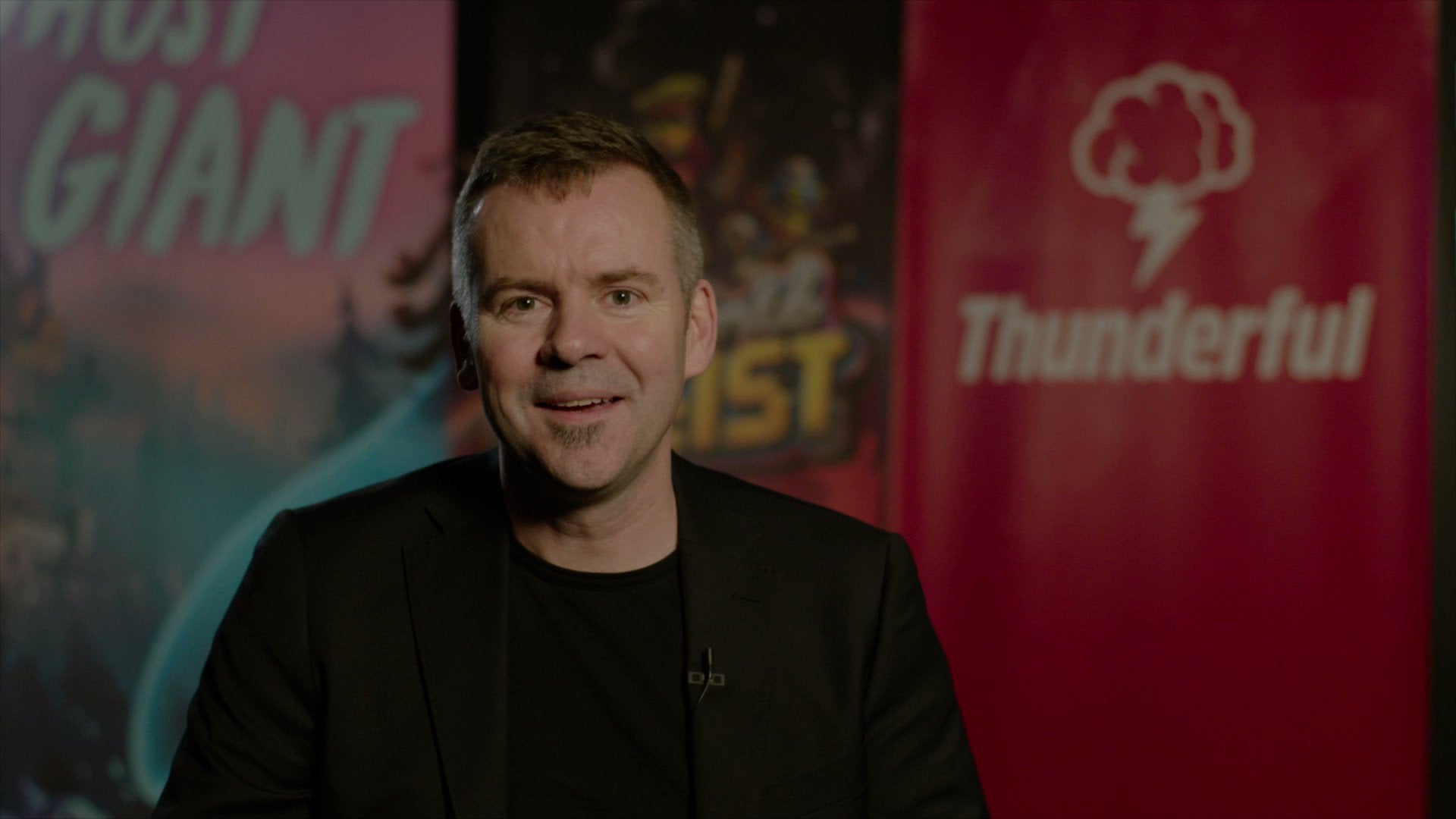 Change is underway at Thunderful as the publishing group announced several management changes alongside its latest financial results.
CEO Brjann Sigurgeirsson, who has held the role since the group was founded in 2019, is stepping down to take on a new role within the company's games segment. Former CFO Anders Maiqvist has taken over as interim manager until a permanent replacement is found.
The announcement comes as Thunderful posted a net loss of SEK 21.8 million ($2.1 million) for the second quarter of 2022 and a net loss of SEK 20.7 million ($2 million) for the first half of the year.
Numbers
Q2 2022
Revenue: SEK 618.7 million ($61 million), up 11.1%
Net loss: SEK 21.8 million ($2.1 million), down 206.9%
Adjusted EBITDA: SEK 69.3 million ($6.8 million), up 28.3%
Adjusted EBITA: SEK 31.5 million ($3.1 million), down 25%
Operating income : SEK 9.4 million ($926,641), down 62.1%
S1 2022
Revenue: SEK 1.2 billion ($118.3 million), up 9.2%
Net loss: SEK 20.7 million ($2 million), down 161.6%
Adjusted EBITDA: SEK 113 million ($11.1 million), down 3.7%
Adjusted EBITA: SEK 58.8 million ($5.8 million), down 39.1%
Operating income : SEK 14.6 million ($1.4 million), down 75.7%
The strong points
In his comments, Sigurgeirsson attributed the loss to "significant currency effects", as well as challenges facing its distribution business.
On the former, he specifically referred to total financial items of -22.6 million SEK (-$2.2 million) where was "affected by -33.7 million SEK (-3.3 million dollars) from unrealized funds [foreign exchange market] effects."
The company also recorded an impairment of SEK 10 million ($985,508) following disappointing sales of The Gunk, although no further impairment is expected.
Despite the overall loss, Sigurgeirsson said it was a strong quarter for its games division, which recorded net sales of SEK 114.9 million ($11.3 million) for the three months. ended June 30, an improvement of 35% compared to the same period last year.
Sigurgeirsson also reported that Robot Teddy, the business development and strategy agency acquired by Thunderful last year, has signed several promising games to improve the company's portfolio.
Regarding his decision to leave his position, Sigurgeirsson wrote: "We are now around 450 colleagues working on a large number of promising projects, and we have an exciting time ahead of us. With that, the time has come for me to step down as as CEO of Thunderful Group and new forces to lead the group as we enter the next phase."
He added, "I will continue in a new role within our games segment and look forward to focusing on game development again."
Several personnel changes were announced alongside these results.
Robot Teddy's general manager, Callum Underwood, is also stepping down for personal reasons, with games director Agostino Simonetta being named interim general manager in his place.
Meanwhile, Dieter Schoeller has been named the new vice president of production and will also take over as head of the company's Headup studio.